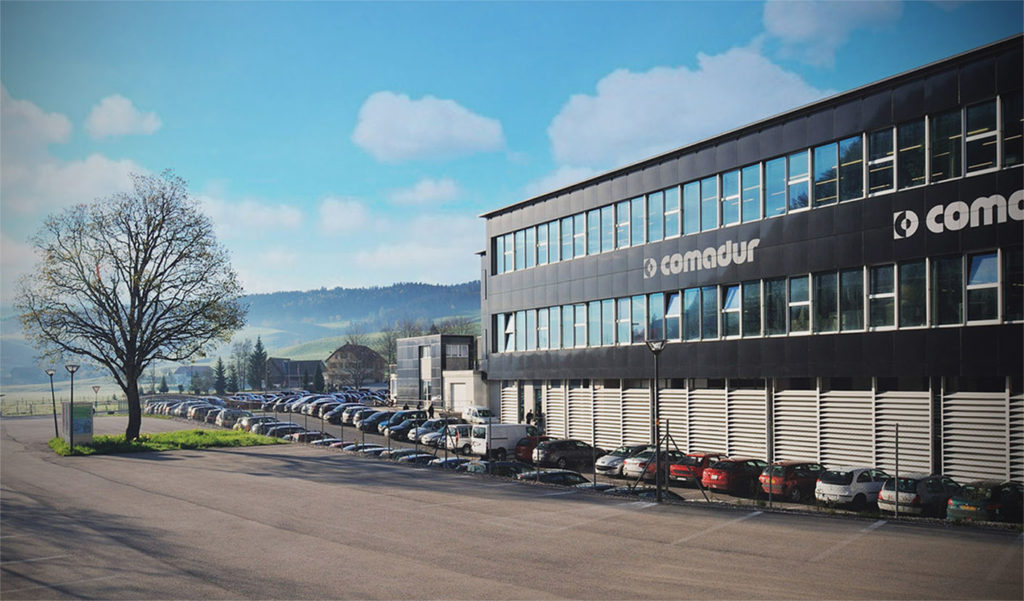 COMADUR
A Swatch Group company
Comadur is a company of the Swatch Group, the world leader in Swiss Made watchmaking. It was founded on the 1st of January 1984 following a merger between the companies Seitz & Co, Méroz Pierres SA, Sadem SA and Watch Stones & Co SA, themselves also the result of a series of mergers. Our story therefore really began in 1880 with the company Méroz Pierres SA, which specialised in manufacturing watchmaking rubies.
Company
NEWS
Restez informés et profitez de notre actualité en tout temps.
TOUTES LES NEWS
SEASON'S GREETINGS

We wish you a Merry Christmas and a Happy New Year.

2021 apprentices' party

It was under a radiant sun and in the bucolic setting of the Golf des Bois that the 2021 apprentices' party took place on this first day of September.

New website

Our new website went live on 01/07/2021.