Industrial products
The components in our industrial products range can be used in various sectors, including medicine, aerospace, electronics, telephony, and consumer goods.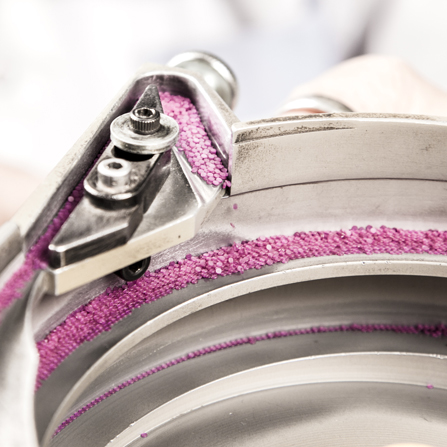 Micro-bearings
Whether monocrystalline or polycrystalline, the micro-bearings made by Comadur are renowned for their precision and quality. Having been perfecting its expertise in watchmaking ruby jewels since 1880, a hundred years later Comadur developed polycrystalline micro-bearings to enable this exceptional product to take up its place on industrial markets.
Picking up where ball bearings leave off, micro-bearings are used in watchmaking movements and micro-motors (in the automotive industry, medicine, telephony, aerospace, etc.) as well as for other applications such as water meters and textile machinery.
Initially created for the watchmaking industry, micro-bearings made from hard materials offer reliability and durability for all applications where miniaturisation is key.
Industrial nozzles
Whether made of sapphire, ruby or ceramics, the industrial nozzles made by Comadur are renowned across the world for their precision and reliability. Nozzles are used in fields as widely varying as blanking, cleaning and spraying, as well as in fluid systems at both low and high pressures. Comadur has many years of expertise in machining, polishing and inspecting jewels for the watchmaking industry, and has been able to carry this across and adapt it to the specific needs of the nozzle market.
LIRE LA SUITE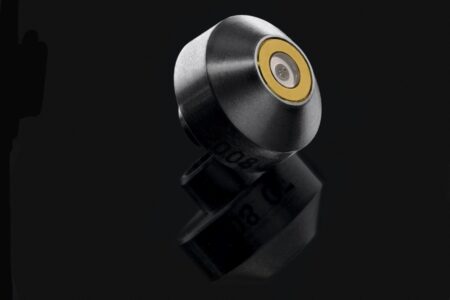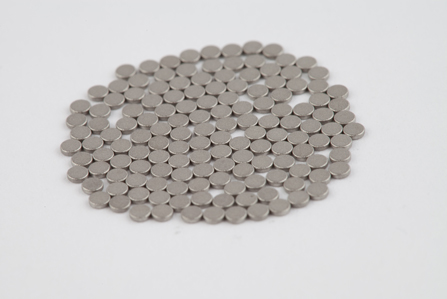 Micro-magnets
The micro-magnets made by Comadur are renowned for their precision, quality, and impeccable reproducibility. Having mastered the very delicate skill of producing rare-earth micro-magnets, Comadur developed some ingenious processes that enable this line of products to be used within the most precise stepping motors in the world.
Micro-magnets are made from a powder that is compacted and then subjected to friction, before being machined and polished. A final tin-plating process is also used to perfect our micro-magnets for non-watchmaking uses.
Sapphire components
Sapphire's physical properties mean that it is clearly positioned as a product of the future in sectors such as the automotive industry, telecommunications, optics, medicine, and consumer electronics, to name but a few. Synthetic sapphire is made from alumina (Al2O3) powder melted at temperatures above 2,000°C. We make our own sapphire at Comadur. A variety of machining, polishing and inspection processes go into making this noble material to ensure it meets our clients' highest expectations (whether aesthetic or dimensional).
LIRE LA SUITE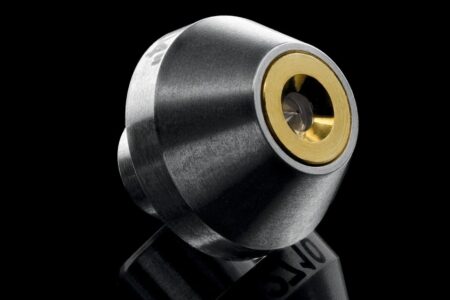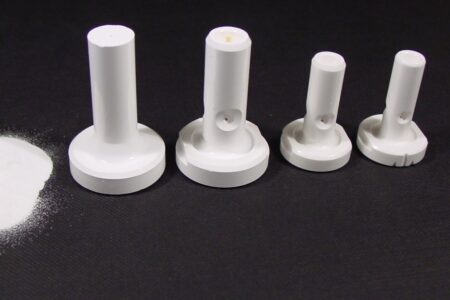 Ceramic components
Oxide ceramics offer exceptional technical properties for the industrial world.
Their significant resistance to shocks, abrasion and compression, their extreme hardness, their excellent corrosion resistance and their stable physico-chemical characteristics mean that these electrical and thermal insulators, inert in the face of any chemical attack, are vital materials for modern design.
Ceramics made from aluminium oxide Al2O3 are used for a variety of technical applications. From an insulating substrate to an injection nozzle to a sliding bearing, their potential uses are virtually endless, and all offer the benefits of high resistance and longevity. Ceramics made from zirconium oxide ZrO2 are used for applications where this material is preferable to alumina, in particular due to its greater elasticity. Comadur also has expertise in mixing these two oxides to create a tailored compromise to suit the desired use, as well as in ceramics it develops in house from nitrides, carbides and so on.
As a market leader in the injection moulding of technical ceramics, Comadur is also an expert in pressing processes. The complexity level of shapes that can be achieved using injection moulding is very high and reproducibility is very reliable. Pressing enables simpler shapes to be created at a lower cost, thanks in particular to faster production rates. With its commitment to watchmaking precision and high-end quality in an industrial environment, Comadur has set up machining and polishing processes to meet its clients' highest expectations.